F-16 Viper Demonstration Team
The Air Combat Command F-16 Viper Demonstration Team at Shaw Air Force Base, S.C., performs precision aerial maneuvers to demonstrate the unique capabilities of one of the Air Force's premier multi-role fighters — the F-16 Fighting Falcon. The team also works with the Air Force Heritage Flight Foundation to create a unique demonstration of the U.S. Air Force's past and present, exhibiting the professional qualities the Air Force develops in the people who fly, maintain and support these aircraft.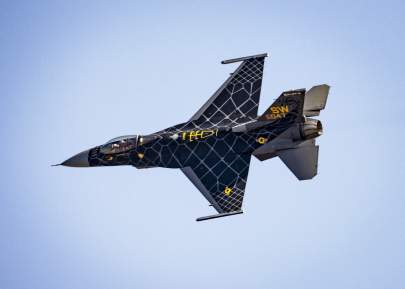 All 2020 purchased tickets and parking permits will be honored at the 2022 Vero Beach Airshow. Thank you for your continued support!
Be the First to Know

Sign up for 2022 Vero Beach Air Show news alerts. We'll send you an occasional email to let you know about any special offers, what's happening in the show, and when and where tickets will be available. Up-to-the-minute news can also be found at our Facebook and Twitter pages.