Site Maps & Parking
Parking & Gate Entry
There are two Gates Main and East.
If you come from US1, you will park in a Blue or Green Lot. If you come from 43rd Ave, you will park in the red or green lots. Once the main lots are full overflow parking will be opened. If you have access to an airport company, YOU MUST provide your badge or parking pass to gain entry to that parking area.
All parking will be directed by law enforcement and volunteers. Please follow their directions. Except for a special pass, there is NO WAY to guarantee a parking area.
Handicap parking will be provided for cars with a handicap sticker. There will be shuttles and golf carts to assist those that need assistance reaching the gate.
If you have questions, contact tickets@veroairshow.com.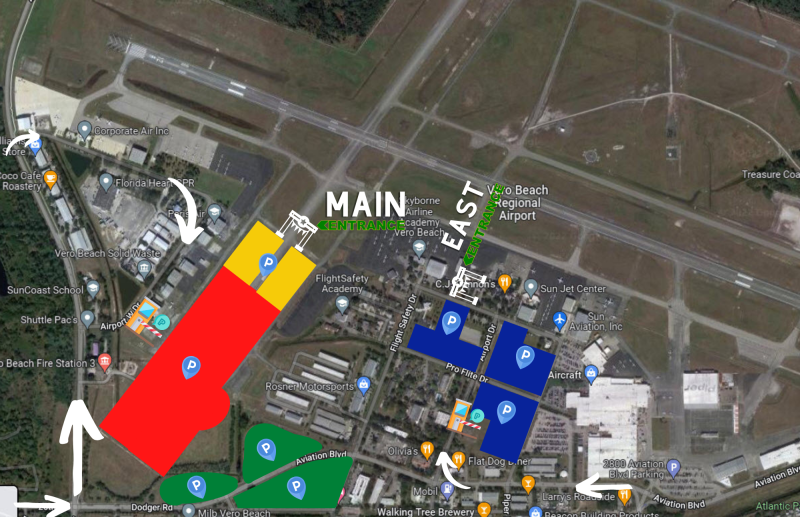 All 2020 purchased tickets and parking permits will be honored at the 2022 Vero Beach Airshow. Thank you for your continued support!
Be the First to Know

Sign up for 2022 Vero Beach Air Show news alerts. We'll send you an occasional email to let you know about any special offers, what's happening in the show, and when and where tickets will be available. Up-to-the-minute news can also be found at our Facebook and Twitter pages.