Blue Angels
The Blue Angels is the United States Navy's flight demonstration squadron, with aviators from the Navy and Marines. Blue Angels six demonstration pilots currently fly the McDonnell Douglas F/A-18 E/F Super Hornet, typically in more than 70 shows at 34 locations throughout the United States each year. The Blue Angels also visit more than 50,000 people in a standard show season (March through November) in schools and hospitals. Since 1946, the Blue Angels have flown for more than 260 million spectators.
The show's narrator flies Blue Angel 7, a two-seat F/A-18F Super Hornet, to show sites. The Blues use this jet for backup, and to give demonstration rides to VIP civilians. Two backseats at each show are available; one of them goes to members of the press, the other to a local "Key Influencers". The No. 4 slot pilot often flies the No. 7 aircraft in Friday's "practice" shows.
The Blue Angels use a United States Marine Corps Lockheed C-130J Hercules, nicknamed "Fat Albert", for their logistics, carrying spare parts, equipment, and to carry support personnel between shows. Beginning in 1975, "Bert" was used for Jet Assisted Take Off (JATO) and short aerial demonstrations just prior to the main event at selected venues, but the JATO demonstration ended in 2009 due to dwindling supplies of rockets.
The beloved C-130J may* open the flight demonstration with its own solo performance, demonstrating the astounding nimbleness of this legendary four-turboprop transport. Weighing 155,000 pounds when fully loaded, Fat Albert is flown by an all-Marine crew of three pilots and five enlisted crew members. It flies more than 100,000 miles each air show season.
*The C-130J is NOT guaranteed to do a demo flight at each show.
Blue Angels' History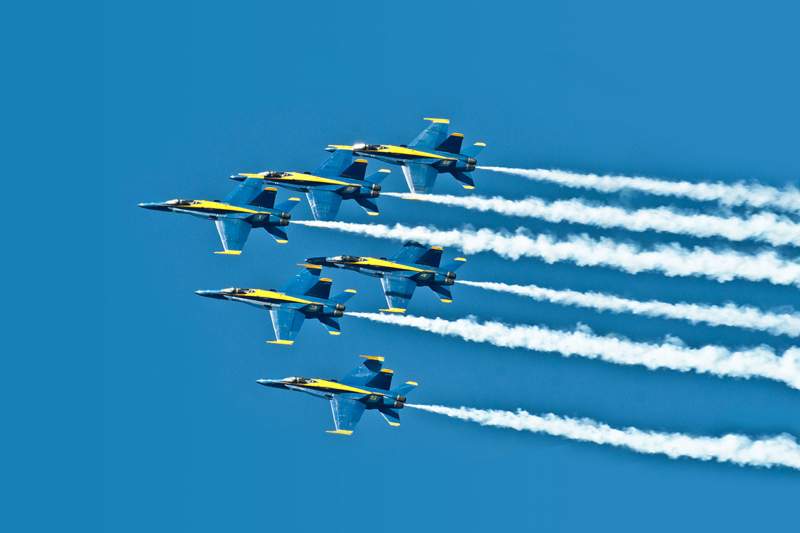 The Blue Angels' first air show took place at Craig Field in Jacksonville on June 15, 1946. That first team chose the name Blue Angels after seeing Manhattan's famous Blue Angel nightclub in the New Yorker magazine. They flew the Grumman F6F Hellcat for two months, and then transitioned to the Grumman F8F Bearcat. They have flown seven additional aircraft in the years between until introducing their current aircraft, the McDonnell Douglas F/A-18 E/F Super Hornet, in 2021. It was the first dual-role fighter/attack aircraft which continues to serve on our nation's front lines of defense. They introduced the now-famous Diamond Formation in 1947.
Sixteen officers voluntarily serve with the Blue Angels. Their support team consists of approximately 100 enlisted Navy and Marine Corps service members and the Executive Officer, Events Coordinator, Maintenance Officer, Flight Surgeon, Public Affairs Officer, and Supply Officer. Alternating maintenance and support crews of approximately 45 team members, along with all the gear required to support the pilots, travel to each show site in "Fat Albert", a C-130J tactical transport aircraft built by Lockheed Martin.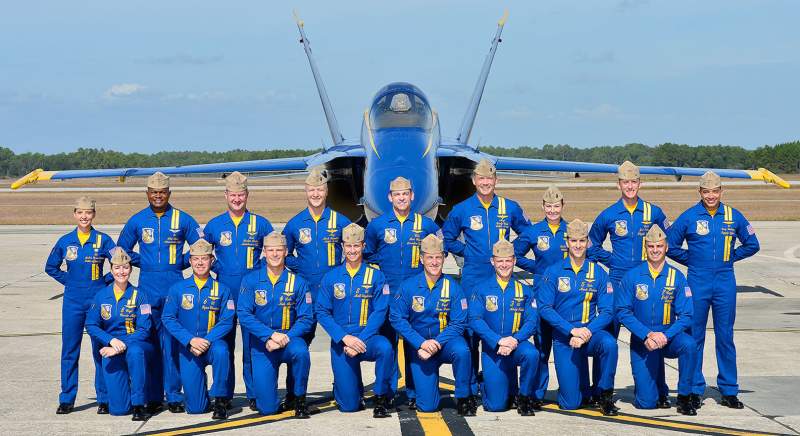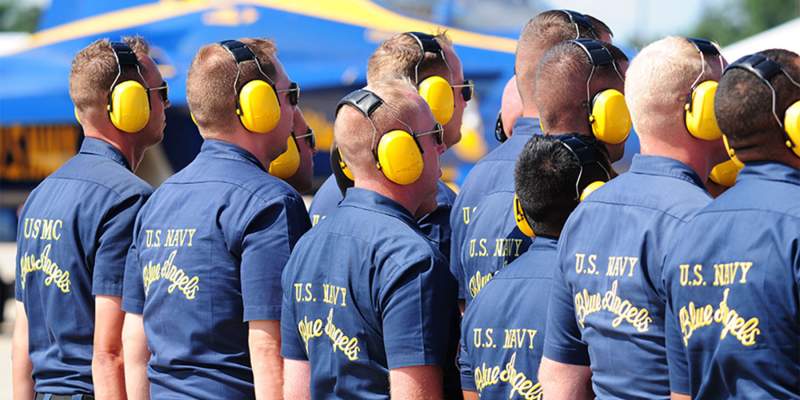 Members of the 2021 U.S. Navy Blue Angels are
Note: The Blue Angels team roster changes each year. You will likely see fresh faces and evidence of promotions within the team when the 2022 roster is announced.
Flying Blue Angel No. 1, Commander Brian C Kesselring, USN (Commanding Officer/Flight Leader)
Flying Blue Angel No. 2, Lieutenant Commander James Haley, USN (Right Wing)
Flying Blue Angel No. 3, Major Frank Zastoupil, USMC (Left Wing)
Flying Blue Angel No. 4, Lieutenant Commander James Fox, USN (Slot)
Flying Blue Angel No. 5, Commander Ben Walborn, USN (Lead Solo)
Flying Blue Angel No. 6, Lieutenant Commander Cary Rickoff, USN (Opposing Solo)
Flying Blue Angel No. 7, Lieutenant Julius Bratton, USN (Narrator)
Events Coordinator, Blue Angel No. 8, Lieutenant Katlin Forster, USN
Flying Fat Albert, Captain Rick Rose, USMC
Flying Fat Albert, Captain William Huckeba, USMC
Flying Fat Albert, Captain Jackson Streiff, USMC
Executive Officer, Commander Todd Royles, USN
Maintenance Officer, Lieutenant Brian Abe, USN
Flight Surgeon, Lieutenant Monica L Borza, USN
Assistant Maintenance Officer, Lieutenant Henry Cedeno, USN
Supply Officer, Lieutenant Kristin A Toland, USN
Public Affairs Officer, Lieutenant Chelsea Dietlin, USN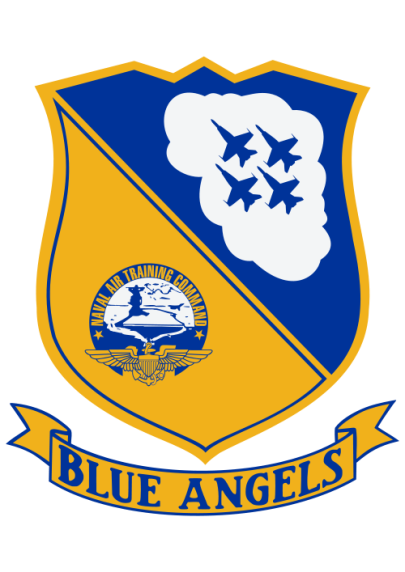 For lots more information about the Blue Angels, go to http://www.blueangels.navy.mil
All 2020 purchased tickets and parking permits will be honored at the 2022 Vero Beach Airshow. Thank you for your continued support!
Be the First to Know

Sign up for 2022 Vero Beach Air Show news alerts. We'll send you an occasional email to let you know about any special offers, what's happening in the show, and when and where tickets will be available. Up-to-the-minute news can also be found at our Facebook and Twitter pages.