About Us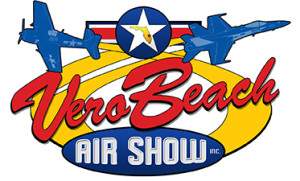 The mission of the Vero Beach Air Show is community service and support. It is focused on honoring all who have served in our armed forces, our past, present, and future veterans; creating a friendly environment for military recruiting; providing wholesome, affordable family entertainment; offering aviation education about military and civilian flight and aircraft; promoting the city of Vero Beach, the Vero Beach Regional Airport, and businesses throughout the area; and encouraging volunteerism and community support for the largest single entertainment event in the City's history.
Vero Beach Air Show, Inc. is a charitable 501(c)3 tax-exempt organization, Federal ID# 45-4046147.
Be the First to Know

Sign up for 2024 Vero Beach Air Show news alerts. We'll send you an occasional email to let you know about any special offers, what's happening in the show, and when and where tickets will be available. Up-to-the-minute news can also be found at our Facebook and Twitter pages.