Sponsorship Information
The mission of the Vero Beach Air Show is community service and support. It is focused on honoring all who have served in our armed forces, our past, present, and future veterans; creating a friendly environment for military recruiting; providing wholesome, affordable family entertainment; offering aviation education about military and civilian flight and aircraft; promoting the city of Vero Beach, the Vero Beach Regional Airport, and businesses throughout the area; and encouraging volunteerism and community support for the largest single entertainment event in the City's history.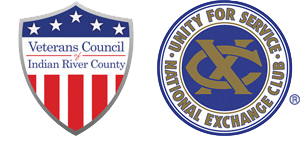 Vero Beach Air Show, Inc. is a charitable 501(c)3 tax-exempt organization. Federal ID# 45-4046147.
Florida Registration #CH49293
A COPY OF THE OFFICIAL REGISTRATION AND FINANCIAL INFORMATION MAY BE OBTAINED FROM THE DIVISION OF CONSUMER SERVICES BY CALLING TOLL-FREE (800-435-7352) WITHIN THE STATE. REGISTRATION DOES NOT IMPLY ENDORSEMENT, APPROVAL, OR RECOMMENDATION BY THE STATE.
* NOTE: General Admission tickets may be used Saturday OR Sunday
Make an Impact on Our Community
Who can forget the thrill when the Blue Angels ‒ the United States Navy's Flight Demonstration Squadron ‒ roared into town for the 2014 and 2018 Vero Beach Air Show? More than 50,000 people each of those saw those magnificent blue F/A-18 Hornet jets flying over Indian River County that weekend. Those spectators are your potential customers. According to a 2012 survey conducted by the International Council of Air Shows (ICAS), 60% of air show attendees are men; 40% are women. Eighty percent of them attended college, 69% earn more than $50,000 a year, and 64% own their own homes. Two-thirds of them are more likely to do business with a company that supports an air show.
When the Blue Angels return to the Treasure Coast to star in the Vero Beach Air Show April 30 - May 1, 2022, will you and your company be part of the excitement? Air shows are one of the best attended spectator events in America. They bring people to you, to a place where you have the opportunity to promote your business to key audiences, increase your visibility, and support a popular community event all ages love.
If you want to make an impact on our community and be identified with popular charitable causes, please consider becoming a sponsor of the 2022 Vero Beach Air Show.
Contact Diana Walker, Sponsor Chair, at diana@veroairshow.com or 772-473-3723 for all the details.
How You Can Help
Previous Vero Beach Air Show starring the Blue Angels returned $175,000 to the Exchange Clubs of Indian River, Treasure Coast, and Vero Beach for child abuse prevention projects and to the Veterans Council of Indian River County to assist those in need who have served our country. Your sponsorship of the 2022 show offers you the opportunity to present your message to a wide audience in a unique way. It is a sound investment in your community that offers long-lasting returns in greater customer visibility and goodwill. We invite you to join us as a partner in the most eagerly anticipated event on the Treasure Coast, the return of the Blue Angels to the 2022 Vero Beach Air Show.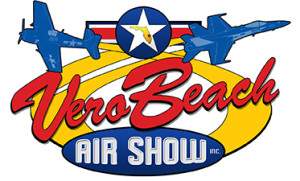 All 2020 purchased tickets and parking permits will be honored at the 2022 Vero Beach Airshow. Thank you for your continued support!
Be the First to Know

Sign up for 2022 Vero Beach Air Show news alerts. We'll send you an occasional email to let you know about any special offers, what's happening in the show, and when and where tickets will be available. Up-to-the-minute news can also be found at our Facebook and Twitter pages.